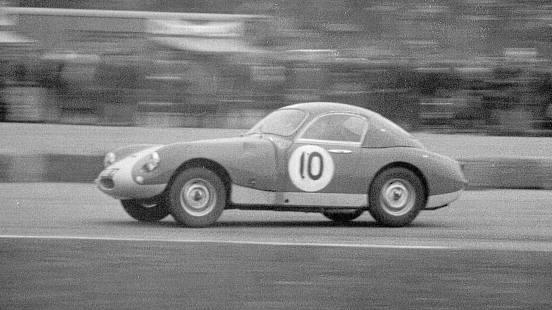 Jan-Eric "Nenne" Andreason in his Austin-Healey
Speedwell GT Sprite with registration number AA8155.
Photo probably from Skarpnack racetrack in Stockholm 1962.
The car was bought from P-I Brandström
at "Motor Speed AB" in february 1962.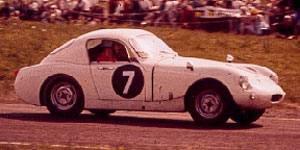 Probably Gellerasen race track close to Karlskoga
in Sweden, 1961. Driver is P-I Brandström in 728H / AA8155.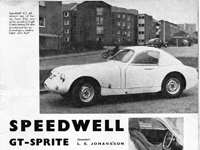 From the motor magazine "IMS" # 2 1961.
Cars registration number was 728H,
the car was later registered as AA8155 in Sweden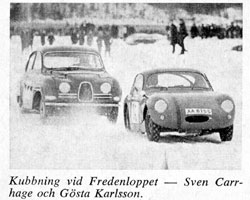 From motorsport magazine IMS (Illustrerad motorsport),
AA8155 ice racing in 1963, Sven Carrhage behind the wheel. Unfortunately the car was destroyed during ice racing,
Sven escaped thanks to a sturdy rollbar.